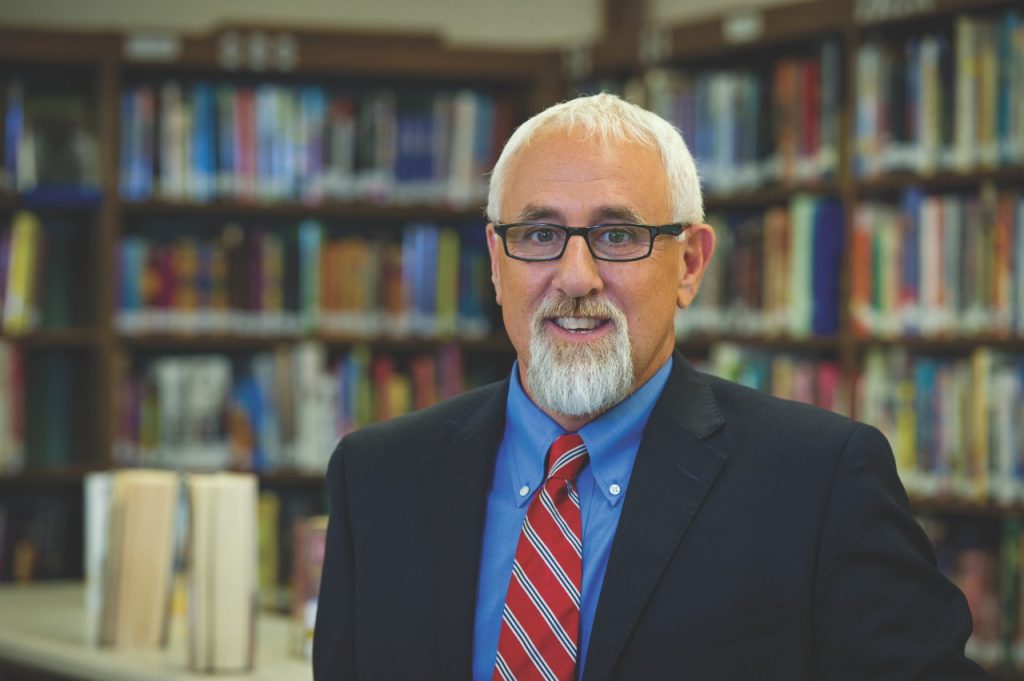 The Cambridge Central School District Board of Education appointed Kenneth Facin the interim superintendent of schools at the Aug. 10 meeting. Mr. Facin will work with Dr. Silvernell to allow adequate time to transition into the role prior to Dr. Silvernell's Aug. 31 retirement.
The CCS Board of Education is excited to appoint Mr. Kenneth Facin the interim superintendent. Mr. Facin brings extensive teaching and administrative experience back to Cambridge, along with an energetic student-focused approach. The Board looks forward to working alongside Mr. Facin to support the students, parents, staff and entire school community during this transition.
Facin has been working in public education for more than 30 years, with the vast majority of his service taking place in rural schools. He taught at Granville and Cambridge prior to receiving his administrative certification from the University at Albany. While at Cambridge, he became the associate high school principal and was then appointed the elementary principal. In 2007, Facin was appointed the superintendent of the Hoosick Falls Central School District where he worked until he retired in 2019.
Since retiring in 2019, Facin worked for Educational Vistas where he developed and created innovative software solutions for schools while also writing a monthly educational best practices article for the NYS Principals Association. He also worked for two years during COVID with teachers and administrators in the Troy City School District mentoring middle school principals and developing social emotional learning opportunities for students.
Facin has served on many local community nonprofit boards including Hubbard Hall, the Battenkill Conservancy, Hoosick Health Center and more. In his spare time, he is often fly fishing the Battenkill, hiking the local forests or skiing in southern Vermont.
"It is an honor and privilege to be selected as the interim superintendent of the Cambridge Central School District for the 2023-24 school year," said Mr. Facin. "Cambridge is very special to me and my family as my two daughters graduated from CCS and my wife, Kathleen, retired from CCS after 20 years of teaching Global History. Cambridge is a wonderful community with great students and supportive parents that make the school shine. I look forward to working with the faculty, staff, school leaders and Board of Education to make the upcoming school year a great success."
Facin will serve as interim superintendent while the Board of Education conducts a search to find a permanent superintendent of schools. At the Sept. 14 Board meeting, the WSWHE BOCES District Superintendent, Dr. Turina Parker, will be presenting the superintendent search process to the Board. The meeting is open to the public and everyone is encouraged to attend to learn more about the process. The process will include involvement from a variety of stakeholders. Overall, the search for a new superintendent will be a thorough and deliberate process that may take a year or more to complete.
The Board is committed to providing updates to the school community throughout the search process.